Old Girls' Association & Alumna
Alumna are a cherished part of the QMC Family
We take pride in the rich history of our alumna and love to hear from and see our "Old Girls" flourish in life after QMC. QMC alumnae enthusiastically contribute to every part of the college family, including representation on the Board of Governors and the Foundation Trust, as well as becoming members of staff, and parents.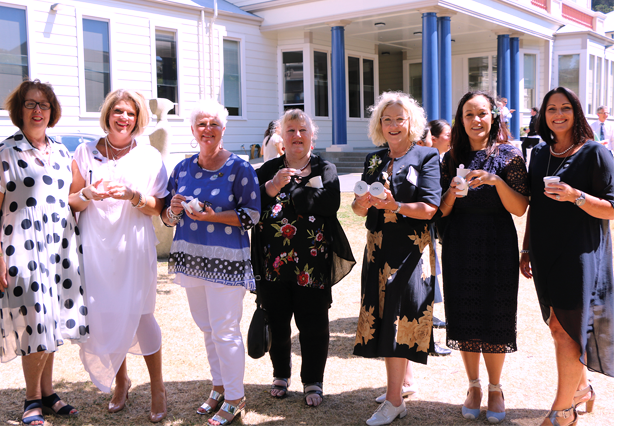 The Old Girls' Association
QMC Old Girls' Association was established in 1922 and has over three and a half thousand active members worldwide. We have a vibrant and involved Old Girls' Association Committee, who work hard to keep our community connected. We love to hear of your endeavours and to share them with our community.
We see QMC alumna flourishing everywhere; contributing to and enhancing lives in the arts, community, culture, sport, science, business, the environment and more. We love it when our Old Girls come back to college to share their journeys and inspire our current students.
The Old Girls' Association aims to strengthen friendships between former students, help Old Girls reconnect, and gives back to the College by enhancing opportunities for current students. The Association leads a range of initiatives including the Aria and Concerto Competition, Year 13 Mentors Breakfast, Spirit of Adventure Scholarship, MentorMatch Programme, and Association sponsored events and reunions.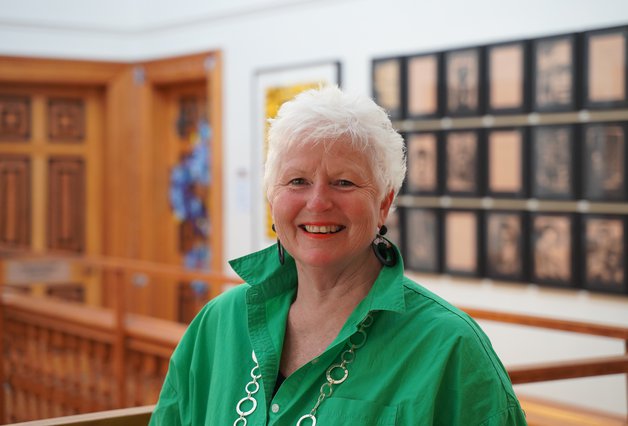 Old Girls Committee
President - Lynne Speight, Vice President – Georgia Dry, Treasurer – Jane Ball, Secretary – Helen Rollings, Committee Members – Catherine McIntyre, Kim Verry, Louise Kleingeld, Shelley Gawith, Odette Frost, Chantal Griffiths, Lauren Taylor.
Contacting the Old Girls' Association
To contact the Association or a committee member, email: oldgirls@gmc.school.nz
Honouring Old Girls
We honour Old Girls who have achieved a high degree of excellence in one of the following areas:
College and Education
An Old Girl who has promoted and advanced education at the College and in the broader community; as well as making Alumni aware of the activities and achievements of the College, and to foster among them an active interest in the welfare of the College.

Health and Community Wellbeing
An Old Girl who has enhanced health and wellbeing in their community.

Arts, Culture, Heritage, and the Environment
An Old Girl who has promoted awareness of and enhancement of the arts, culture and environmental issues in the public arena.

Business and Public Service
An Old Girl who has been a role model to other young women through their role in business or the public sector.
Do you know of an QMC Old Girl deserving of formal recognition for her personal or professional achievements in one of the above categories?
If so, you might consider nominating them. Please email your nomination including the category they are being considered for, and the reason you believe they are worthy of a nomination.
Please email your competed citation to email: oldgirls@qmc.school.nz. Nominations can be made at any time. They're thoroughly researched by a professional archivist, then considered by the Association, and any others that are considered key to the decision-making process, ie QMC's Principal. Nominees must be willing to share their knowledge and experience with the students of today.
Recent honours include:
Dr Narme Deva / 2019
Nicola Sladden / 2019
---
Alumnae Office
Through the Alumnae Office, Old Girls are invited to share their expertise with current students, reminisce, and enjoy college community events.
Ready to Connect with our Alumnae Office?
Get in touch with either our Association President or our Alumnae Relationships Director at oldgirls@qmc.school.nz

Events and Reunions
Since the early 1920s QMC has been welcoming Old Girls back to 53 Hobson Street to celebrate and remember their college days. Gathering together, renewing acquaintances and reconnecting with each other and the college underpins a wide range of events each year including:
Mentor's Breakfast and other mentoring events
Old Girls' Year Group Reunions
Old Girl Honours and celebration of other milestones
Staff Retirements and Farewells
Open Days
Cocktail Events
College Birthdays
Arts Events including Performing Arts Competitions
Requesting a Reunion Event
Post COVID-19 we have selected to defer large Old Girls Days and Weekends and instead have adopted a tailored approach based on requests from Old Girls. If you would like to have a reunion run for a select group or your entire year group, please email: oldgirls@qmc.school.nz
QM Calling and Te Karere Contributions
We contribute to QMCalling (the college magazine) and Te Karere (the annual yearbook) and would be delighted to hear from you. Please email all submissions to email: oldgirls@qmc.school.nz
New Old Girls Volunteers
We warmly welcome new volunteers. If you'd like to make a meaningful difference and contribute your talent or time – we would love to hear from you. email: oldgirls@qmc.school.nz. We know that being involved in a charitable endeavour like the QMCOGA, may be a growing challenge for busy women. As a small and dedicated committee our work programme does need your help, so we thank you in advance for your support.