QMC Holiday Programme | 8.15am - 5.30pm
QMC provides a programme with fun activities and outings for every school holidays.
Families wishing to register their child please submit the form here.

For further information please contact holidayprogramme@qmc.school.nz.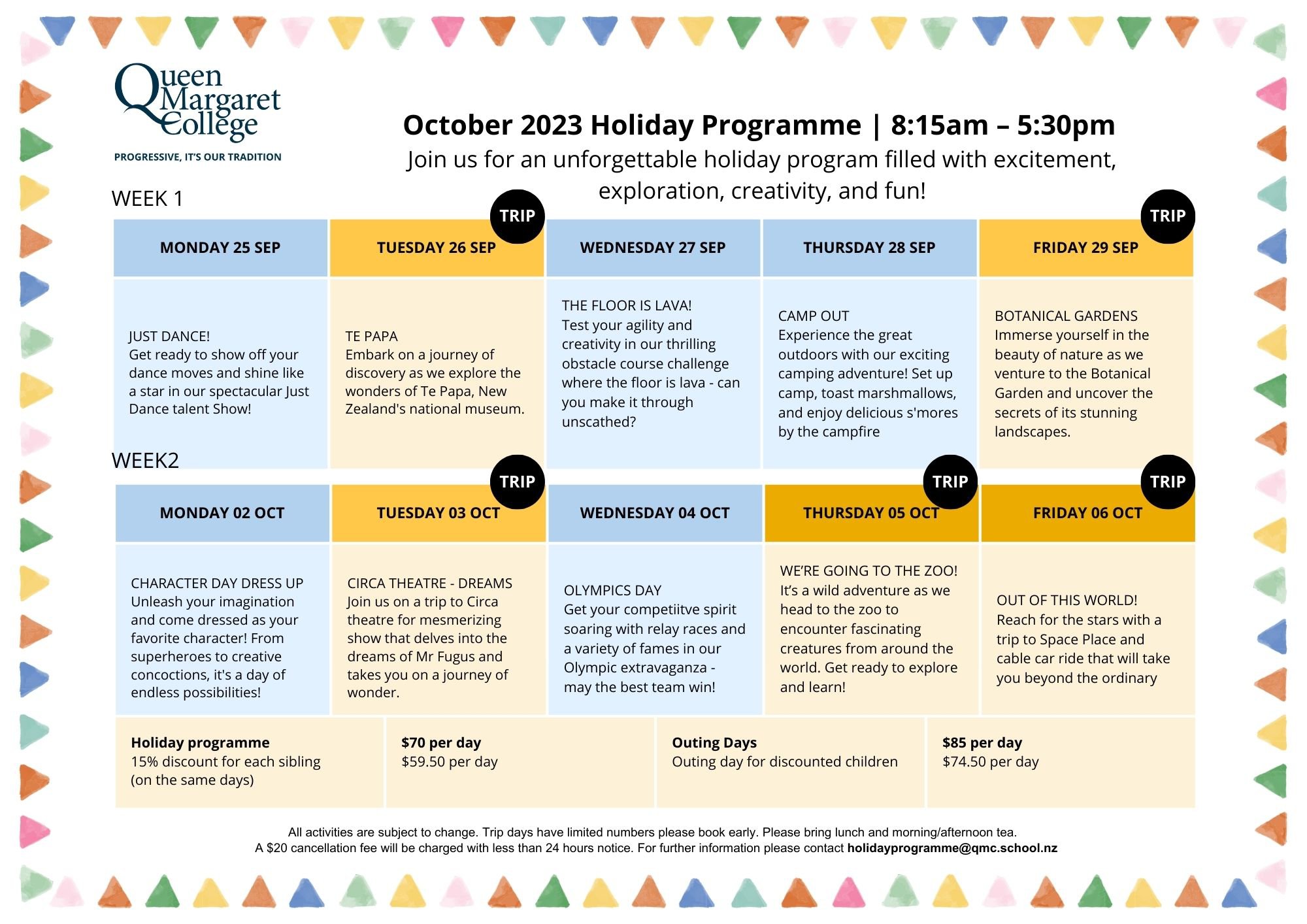 FEES 
Holiday Programme
$70 per day
Outing Days
$85 per day
Late cancellation fee (less than 24 hours notice)
$20
15% discount for each subsequent child who attend on the same days of the programme as a sibling
$59.50
Outing day for discounted children
$74.50
Notes:
All activities are subject to change.
Please bring lunch and morning/afternoon tea.
For further information, please contact holidayprogramme@qmc.school.nz