Lilly Taulelei: A Rising Star in Women's Basketball
---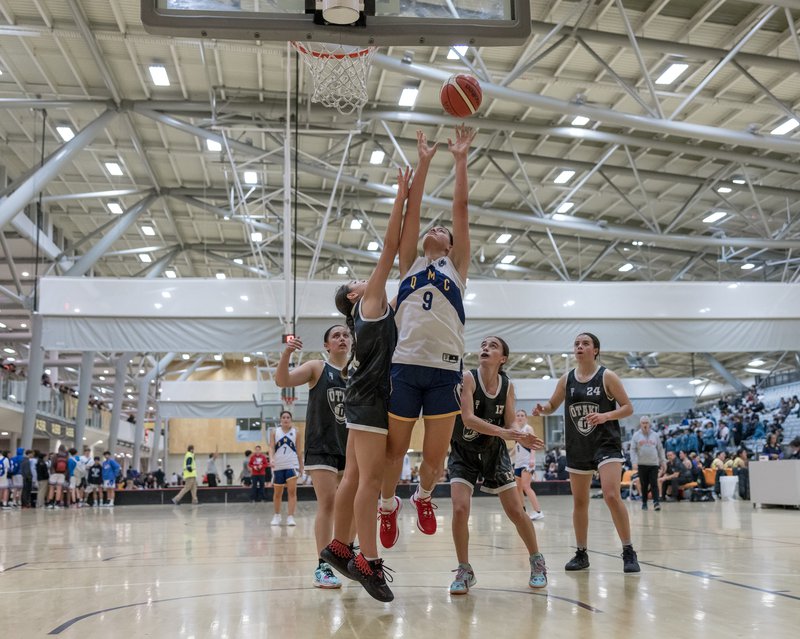 Born in Los Angeles in March 2005, Lilly moved back to New Zealand at the age of two and began attending Queen Margaret College in 2010. She quickly became known for her exceptional athleticism and talent on the basketball court, earning recognition as New Zealand's first basketball athlete selected to the Junior NBA. Despite her busy training schedule and numerous basketball commitments, Lilly never lost sight of her academic goals. She excelled in her studies, earning a 32 grade in the International Baccalaureate Diploma Programme (IBDP). She credits her success to her strong time management skills and a willingness to put in the hard work necessary to succeed.
For Lilly, success in her academic and athletic pursuits was all about finding balance. She knew that in order to achieve her goals in both areas, she would need to be strategic and disciplined with her time. She made a point of doing her schoolwork during class and coming in early or staying late, so that she could dedicate her afternoons and weekends to basketball and spending time with friends and family. Lilly's dedication to both her studies and her sport has paid off. In 2019, she became the first New Zealand female to trial and win selection to a Junior NBA team. In 2020, she became the youngest female in league history to be selected to compete in the semi-pro women's national league. And in 2022, she attended the FIBA Women's Basketball World Cup and the FIBA WU16 Women's Asian Championship 2021 Division A, representing New Zealand.
But Lilly's success hasn't been limited to the basketball court. She's also an accomplished student, with a deep passion for learning and a strong commitment to her education. She recognises the value of a rigorous academic programme, like the IBDP, and how it can help prepare her for future success. Lilly acknowledges that the IB programme was a step of preparation, understanding that her hard work in Years 12 and 13 will pay off over the next four years in college. She knows that it's not an easy path but believes that it's worth it in the end. Attending QMC gave Lilly an advantage in life, enabling her to develop important life skills and qualities such as discipline, time-management, resilience, and teamwork, while completing the IB programme provided her with an edge in academics. When Lilly spent three and a half months attending DME Academy Prep School in Daytona Florida, she realised just how much more prepared she was than many of her peers.
At QMC, Lilly was used to being pushed to excel and go beyond what was expected. In the US, however, she found that many schools wanted their students to be on pace, not ahead of it. QMC, on the other hand, wants its students to be ahead of the curve. Despite her impressive accomplishments, Lilly remains humble and focused on her future goals. She knows that there will come a point when the ball will stop bouncing and basketball can no longer be the sole focus of her life. That's why she's already looking ahead to her future beyond the sport. Lilly has her sights set on a career in sports management and marketing, with a particular focus on women's basketball. She sees a gap in the market for sports advertising and storytelling in the scope of women's basketball and is excited about the possibilities that lie ahead. Her hard work shone through this year as Lilly received an incredible fifteen Division 1 and Ivy League offers, including almost $6 million in scholarships, before committing to the University of Massachusetts to pursue both her athletic and academic goals. Lilly's achievements serve as an inspiration to all QMC students, showing that they too can break down barriers and achieve their dreams, whether on the court, in the classroom, or beyond. Her success in basketball and academics proves that with the right mindset and a willingness to put in the work, anything is possible.